Grand Opening of Jeremy Clarkson's Farm Shop, and we're all welcome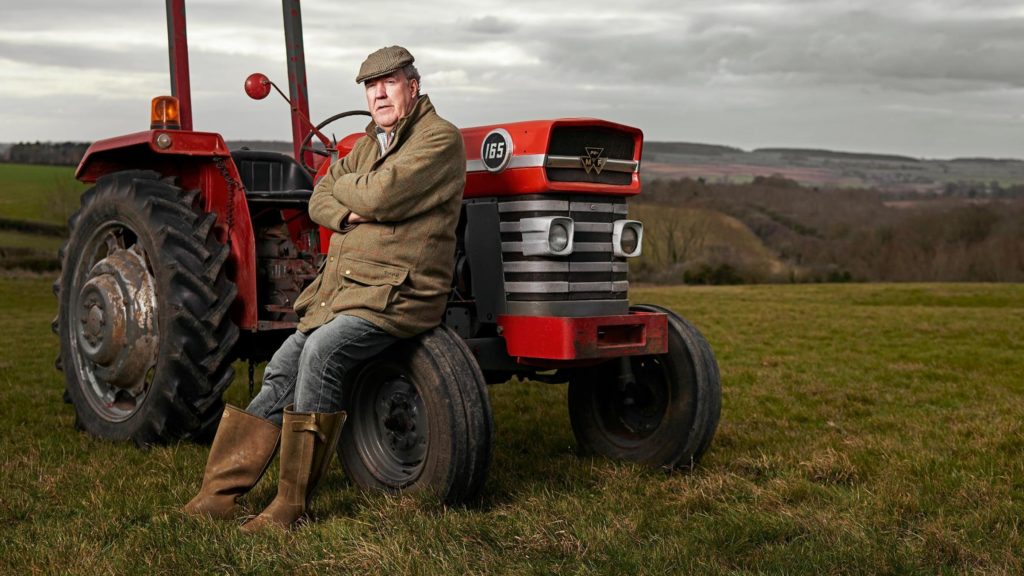 Tomorrow afternoon is the Grand Opening of Jeremy Clarkson's Farm Shop. And EVERYONE from around the world is invited.
So if you're, on Saturday 22 february 2020, near Chipping Nordon in the Cotswolds, why not enjoy your afternoon at Clarkson's Farm which will be the main feature of his new upcoming show "I Bought The Farm" (working title).
In this show he'll show us around his farm and learn to us what farming is. From keeping sheep, seeding, pestcontrol to harvesting.  Recording for this show started last summer so there's only one season of filming left. We expect this show will be available on Amazon Prime somewhere this summer.
My farm shop opens tomorrow afternoon. Twitter friendly as it's unheated and meat free. Do drop in if you're in the Chipping Norton area.

— Jeremy Clarkson (@JeremyClarkson) February 21, 2020
But you're warned by Clarkson yourself now, it's unheated and meat free. So if you want to get some lamb chops or bacon, you're just on the wrong date.
Let us know if you go to the Grand Opening tomorrow. If you make pictures or videos you want to share with us, let us know in the comments.
Click here to find more information of "I Bought the Farm".
You can also visit us on Facebook, Twiter and Instagram.