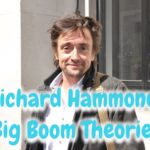 Richard Hammond plans to create 6 episodes of his new scientific comedy show. It will be with celebrities. They will have to show their knowledge in the field of science. They will be ready to answer a wide variety of questions about how the world works around them. Guests will form two teams led by elected captains.
The most important thing in this show will be that the guests will be the famous comedians of the country! And this means that we are expecting not just smart conversations, but funny, interesting and unusual ones! The show also promises a lot of special effects and fireballs. Which we are waiting from the name of the show itself.
Richard Hammond's Chimp Television team directed the film. They are conceptual, creative and already quite experienced in implementing the ideas of Richard Hammond. The team filmed more than one of his projects, such as Richard Hammond's Workshop, Richard Hammond's Big, The Great Escapist. And even big DriveTribe videos like Richard Hammond's midlife crisis, The Perfect Drive featuring Sebastian Vettel, Falken Tyres. You can see more about the team members and their projects at chimptelevision.com
We also got a tweet from Richard Hammond inviting us to be on the set of the new show as an audience. Don't miss this unique opportunity. Fill out the form on the site.
Should you find yourself with literally nothing better to do, come see me and a team of funny celebs in action in a brand-new comedy science panel show; Richard Hammond's Big Boom Theories.  If you'd like to see a recording then book tickets here: https://t.co/3iAcPEJKCp

— Richard Hammond (@RichardHammond) January 21, 2022
About the show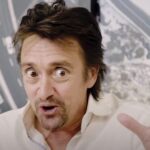 Sroaudience also featured a brief description of the new show:
A brand-new comedy panel show about the weird and wonderful world of science hosted by Richard Hammond.
Richard is known for his love of popular science and spectacular TV stunts. So this is the perfect opportunity for him to have fun experimenting, with the nation's favourite comedians.
There are two teams of celebrity guests, both with a team captain, ready and willing to be put to the test. Expect fireballs, giggles galore and more than a glimpse of scientific silliness.
Richard Hammond's Big Boom Theories (working title) from Chimp Television will be recorded on Weds 9th, Sat 12th, Tue 15th & Fri 18th February 2022 at Pinewood Studios and booking is now open.
Richard is also preparing for us Richard Hammond's Workshop season 2 and a documentary show about rivers! Looking forward to more news.