Jeremy Clarkson and James May like to tease Richard Hammond about being little – so they'll be tickled by his new series. Here, he literally goes large, climbing, flying and driving some of the world's biggest vehicles and structures.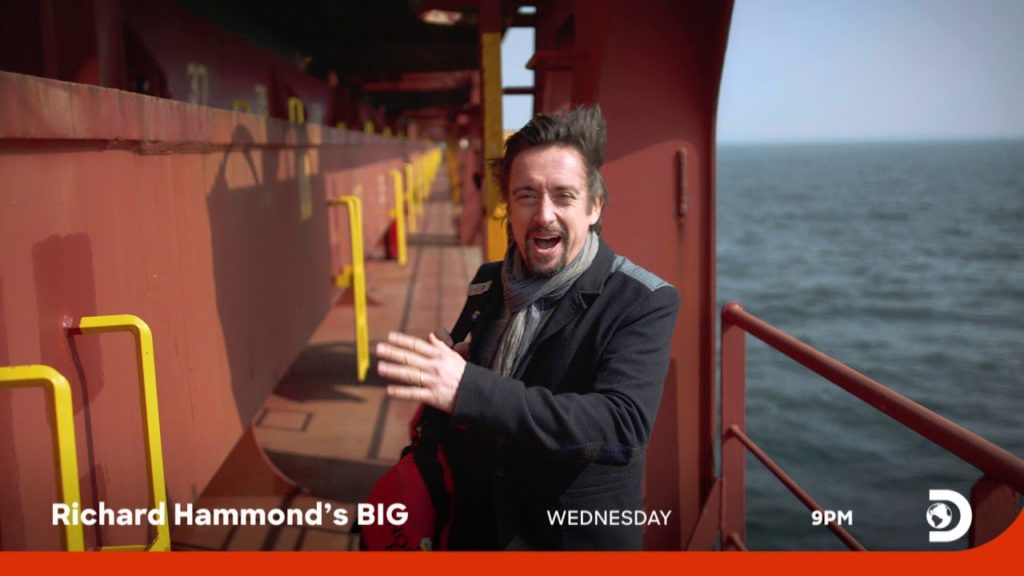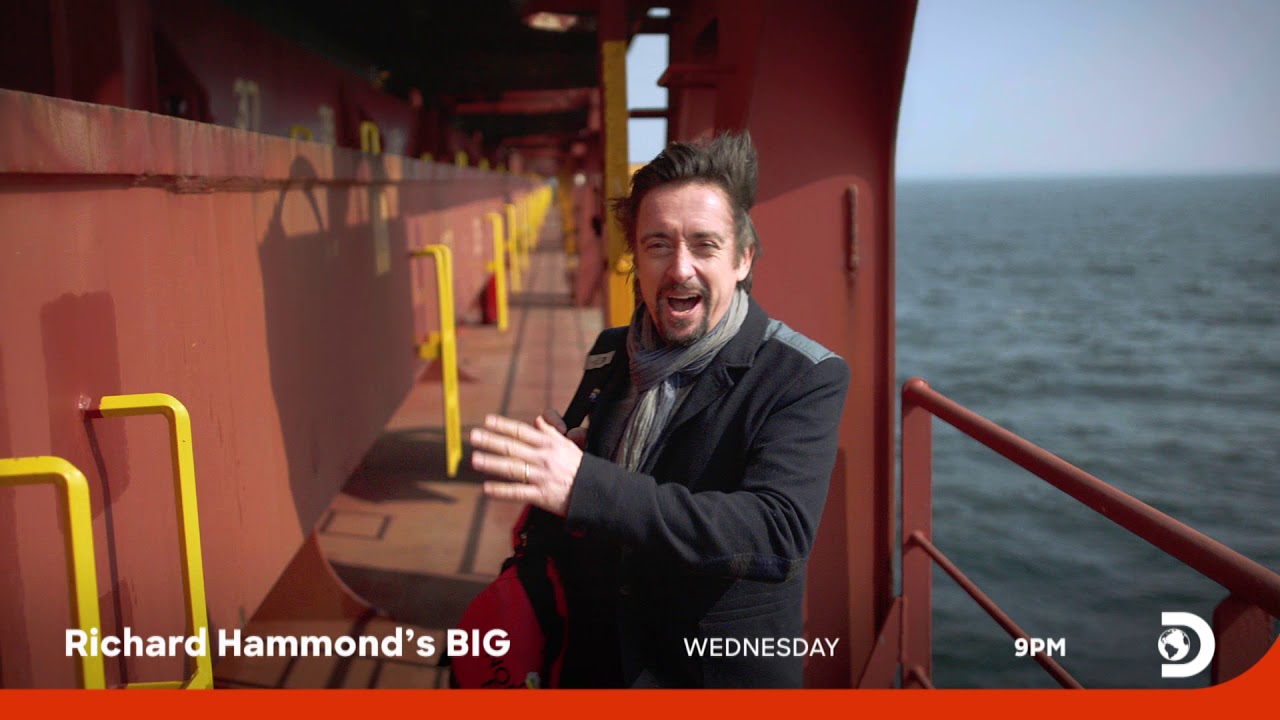 But it's not just about gawping at ginormous stuff. The self-confessed geek also uses demonstrations and experiments to reveal the problems architects and explorers have to
overcome as they push the frontiers of scale.
'I'm not an engineer or a scientist so I don't mind asking the obvious questions until we get to the point where if I can understand it, anybody can!' grins Richard.
'Whether it's a container ship a quarter of a mile long or the longest rail tunnel in the world, or a massive hydroelectric dam, or an oil platform.
Once you get to a giant scale, how does that change how it works?'
Not surprisingly, navigating some of the epic constructions took a lot of time and effort.
'Getting from the top of the Maersk container ship down to the bottom of the hold? Not an easy task!' reveals Richard Hammond.
'We had to lower cameras on ropes and tripods, and climb down ladders. It took about two hours just to get there.'
There were other nerve-racking challenges… Richard had an access all areas pass for the
world's tallest building, the Burj Khalifa in Dubai. 'I forgot to take into account that "big" often means high, and I'm not very good with heights these days,' admits the 5ft 6in star of The Grand Tour. 'But the directors loved seeing me walk out on to a glass platform 180 metres up!'
What to expect?
The world's biggest car factory, in Germany, churns out a new VW every 16 seconds.
The Kölnbrein Dam in the Austrian Alps can hold back 200 million tonnes of water.
The Marie Maersk container ship carries a cargo of up to 18,000 containers worth  $400m.
The Brenner Base Tunnel, which runs under the Alps between Italy and Austria, is 55km long and cost $11billion.
And Closer to Home
Richard goes to Tottenham Hotspur's new stadium. It really is groundbreaking – the pitch splits open to reveal the only purpose-built NFL American football stadium outside the US.
Richard Hammond's BIG starts on tonight 9 PM on Discovery Channel UK.

Click here to learn everything you want to know about Richard Hammond´s BIG.
You can also visit us on Facebook, Twiter and Instagram.