Richard Hammond was interviewed today on BBC Radio 2 by Steve Wright. Listen to the interview: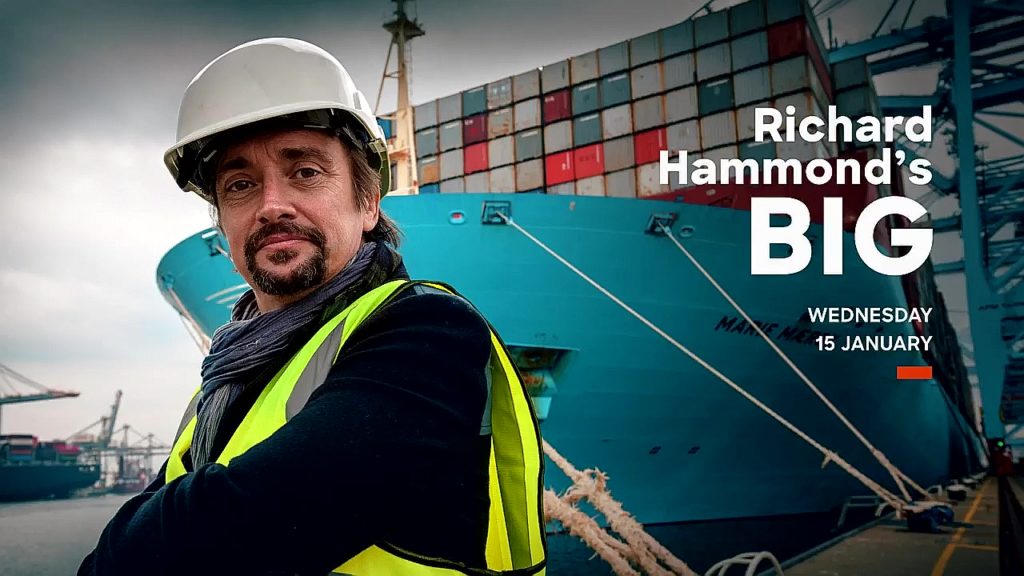 Hammond talks about The Grand Tour and he also confirms two episodes per season.
But the main reason for this interview is his new show Richard Hammond's BIG which premieres tomorrow on Discovery Channel U.K.. Other countries will follow soon, but we don't know yet, where and when.
Richard tells about his adventures during the recording of BIG. From his visit to the largest carfactory in the World. The Volkswagen Factory in Wolfsburg, Germany. How he saw a enormous underground tunnel boring machine in the Swiss Alps. A container ship the size of four football fields in the Port of Rotterdam, in The Netherlands.
But he also talks about his fear of heights. Which sounds strange from a man who owns and flies a helicopter. But somehow he became afraid of heights and for his new show he have to climb up some high buildings from time to time. Especially when you're going to Dubai to visit the Burj Khalifa. With it's staggering 2.717 ft.. Without any doubt not the place someone with a fear of heights would like to visit. When your making a show about engineering you don't stop at the 2.205 ft. viewing platform, you're really going for the top.
Rchard also talks for a short moment about his new series on a desert island with Mythbusters star Tory Belleci.
Richard Hammond's BIG starts on 15 January on Discovery Channel U.K. with nine weekly episodes.
Click here to learn everything you want to know about Richard Hammond´s BIG.
You can also visit us on Facebook, Twiter and Instagram.