James May presenter and car fanatic on finding an emotional outlet in carpentry, and why he is more modern than his on-screen caricature.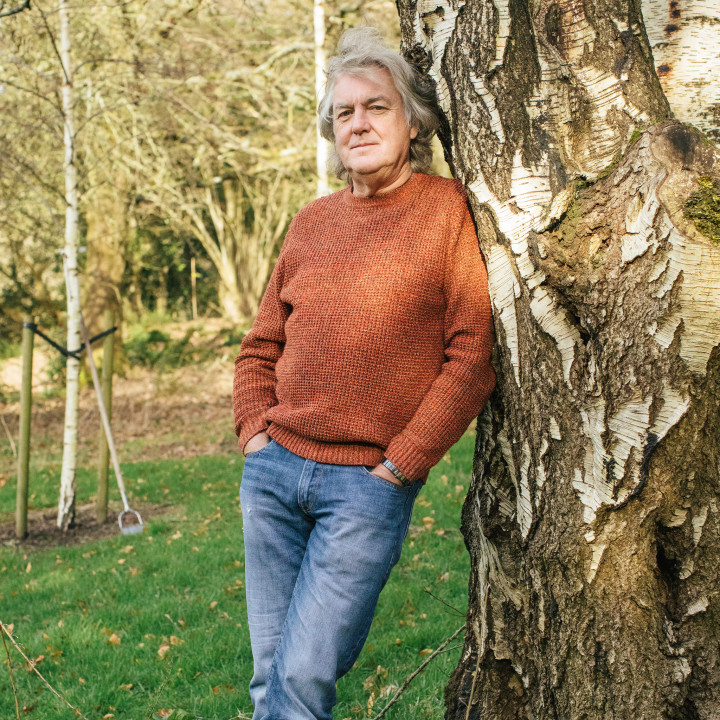 May vs Clarkson
It would be easy to suppose that James May and Jeremy Clarkson, his co-presenter for the past 20 years, are pretty similar. Both men come from middle-class entrepreneurial families and mostly grew up in northern England.
Both started as journalists and spun motoring columns into big-money TV careers. Now kicking the tyres of 60 (Clarkson gets there this year, May is three years younger), both are still mucking about on telly, with their faded jeans and blokey banter.
But Captain Slow, as May is known on The Grand Tour, the Amazon series that emerged after Top Gear imploded in 2015 when Clarkson punched a BBC producer, is quick to set me straight.
"I think we probably do look very similar, if you condense it into a bullet-point CV, but I disagree with Jeremy about everything," he says. "I mean, he likes to make out that I'm really old-fashioned and living in the '50s but I think that's transference — it's the other way round."
May becomes animated, even removing his hands from his jeans pockets for a moment; he is wearing them with an orange jumper and blue Adidas trainers.
"Jeremy is very reactionary and conservative in his views and I think he's slightly terrified about the decline of the class system. He likes country sports and, you know, tramping around in tweeds shooting at things. I'd rather go to an art gallery or do some woodworking."
James workshop
Today James May has invited me to his workshop, which occupies a corner of his three-car garage. Sawdust thinly coats a Porsche 911 Carrera, which is parked next to his benches. There's also the Ferrari 458 Speciale that May bought (starting price at the time: £208,090) after Clarkson's "fracas" briefly left both men unemployed.
May had the garage built when he and his partner Sarah renovated their weekend home in a village near Salisbury. It has underfloor heating, a bathroom, pop art on the walls and a large TV on which May watches YouTube videos of more accomplished men making stuff (they are all men).
Woodworking provides simple furniture for the house and an emotional outlet which he attempts to nail down for me: "When I'm in here I'm not thinking about anything but what I'm making, and I think that might be part of the appeal. I'm not getting angry about the election or the world of TV — I'm just communing with the wood."
Then there are the tools. "Screwdrivers and chisels really excite me," May says, as if addressing a support group. "I know it's weird but if you take something like this . . . " He pulls a bullnose plane from a drawer, cradling it like a little bird.
"I mean, what a thing of beauty. And see here, this is a fenced rebate plane." He clamps an offcut to his bench and strokes the tool along its edge, creating a flat groove. A coil of shavings rises from the blade.
May's Younger Years
May has always liked making things. He recently dusted off the square and marking gauge he used in woodwork classes at his Rotherham comprehensive. Born in Bristol to an itinerant foundry manager, he was into metalwork too, as well as the harpsichord, which he played while studying music at Lancaster University.
He performed at medieval banquets for cash at the weekends. After brief stints at a Volvo dealership and as an NHS records officer, he then became a magazine subeditor and writer in the early 1980s.
In 1992, he was fired from Autocar magazine after a prank in which the block capital letters that began each page in an end of year round-up spelled out a message that it was "a real pain in the arse" to produce. The episode epitomises the slacker shtick that appears to have guided May's career.
"I've never had an ambition," he says. But he accepts that there is some direction in his dilettantism. "I mean, I spent a long time working long hours writing for magazines. Somebody didn't just pluck me off a bus stop and put me on Top Gear."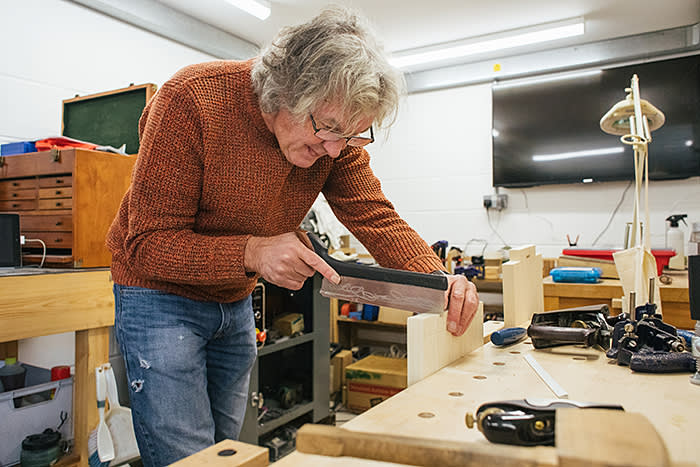 May's car columns led him first to Channel 4's Driven, in 1998, and to the original Top Gear, with Clarkson, the following year. The sleepy show had ticked over for almost 25 years when the BBC scrapped it in 2001.
A couple of years later, May, then still in his thirties, joined Clarkson and co-presenter Richard Hammond as the studio-based reboot of the show looked like it was taking off.
New Top Gear became a noughties entertainment juggernaut, turning its greying presenters into unlikely global stars. May was making his 21st series when Clarkson got cross on location, reportedly over the serving of cold meat rather than steak.
Amazon era
A suspension and resignations followed, only for the trio to return in The Grand Tour in 2016. Even Jeff Bezos, Amazon's billionaire chief executive, described the deal as "very, very, very expensive". May says he pockets less than people imagine, but adds: "I mean, I haven't been poor for quite a while."
Leaked viewing figures in 2018 showed that The Grand Tour was attracting millions of new subscribers to Amazon Prime. An arguably exhausted formula still pays.
Our Man in Japan
But The Grand Tour has now shuttered its studio in favour of longer, occasional specials, leaving more time for May to spread his wings. For James May: Our Man in Japan, which streamed this month, he spent three months filming in east Asia.
The show shares Grand Tour's tone and Brit-abroad faux pas, though May insists the haiku masters he met were more amused than they looked when he read them his own poem with its scatological theme.
But there are also glimpses of the more thoughtful May, who has long loved Japan and chose it as a destination. At one point, he describes a sled-dog journey through the snowy wastes of Hokkaido as "being like Prokofiev", before a clip shows him worrying with his crew over whether the reference is too "intellectual and pompous" (they go for Raymond Briggs instead).
The TV travelogue format is no stranger to cliché, and sometimes cultural insensitivity. In the most recent Grand Tour, Clarkson, wearing a Che Guevara T-shirt. Crashes his Vietnam war-era US Navy patrol boat into a floating village on the Mekong Delta.
May is wary of the dangers: "If a Japanese person came to England and did a travel show about Beefeaters, old pubs and morris dancing, I'd get annoyed."
Yet he believes "you have to put a bit of that [tradition] in Japan because they do have this fantastic fusion of the ancient and mystical with the thoroughly modern world. But you need to do more than that — and acknowledge that you're not doing a PhD dissertation."
As he talks about the series, his first solo outing for Amazon Prime. May seems happy to be doing his own thing — to show that, after years of bantering with Clarkson. There is more to him than the writer Caitlin Moran's description that "he comes across like someone who was at public school with the younger brother of someone from Pink Floyd".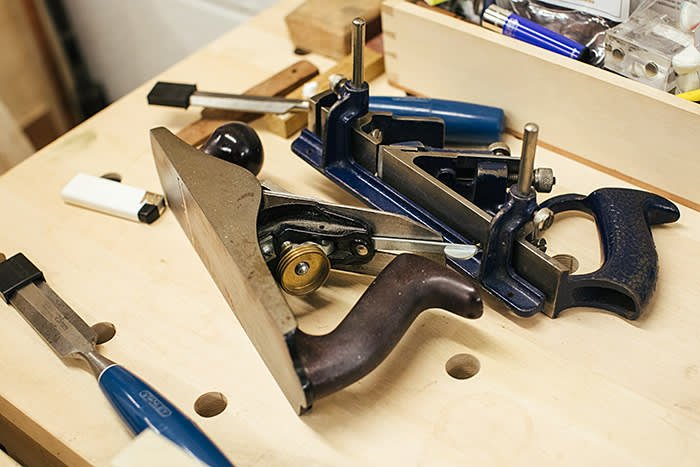 Living in the country
But if there is quiet ambition under the surface. James May appears still to be adjusting to the status his on-screen success has brought him. His house is very nice, but it's no palace. He and Sarah, a dance critic, bought it for less than £800,000 five years ago. They are now rebuilding the home that they have shared in Hammersmith, west London, for 20 years.
In Wiltshire, James May passed up a much grander house for sale that he could easily have bought. "The people there now are terribly nice and mock me for living in my cottage," he says.
He blames rural imposter syndrome. ("I always argued the countryside was for driving through") but adds: "If I'm really honest, deep down I don't think I'm allowed to have a big posh house." Why? "Because I'm not a big posh person. I'm supposed to have a reasonably modest house."
May is not without an extravagant side. There are the cars. Every few weekends he flies the plane he keeps at a nearby airfield before egg and chips back at the café. "Aviation is a very expensive way to have a cup of tea," he adds.
Turbo-charged paychecks also provided him with the freedom to explore forgotten pastimes during the "Steakgate" hiatus. And here we are, inspecting a mortise and tenon joint in tulipwood. It's part of a hall bench on which James May will sit down to put on his wellies.
Woodworking
May only uses hand tools. "Doing dovetail joints that would take 10 minutes with a table router might take a day or two. But it's the process that's nice about it," he says.
He likes to feel the wood, citing George Sturt, the Victorian writer on rural crafts. "The timber was far from being prey, a helpless victim, to a machine," Sturt wrote in The Wheelwright's Shop. "Rather it would lend its own special virtues to the man who knew how to humour it."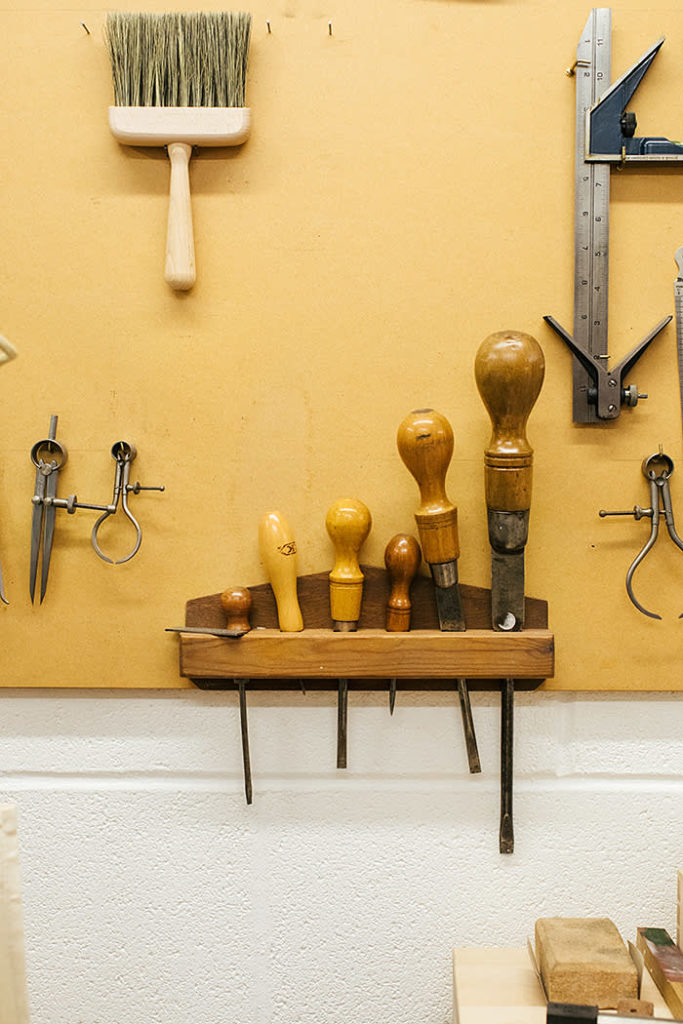 James May has found more contemporary inspiration on YouTube's burgeoning roster of how-to-maker videos. The web is awash with baking, pottery-making and glass-blowing content. "I'm an insomniac and spend at least two hours a night in bed watching people making and mending things," he says. "It's absolutely riveting."
That Captain Slow covets old tools and spent about 50 hours making a simple box for art supplies is not surprising. But his outlook otherwise goes firmly against the grain. There are no vintage cars here — or slow ones.
As well as the Ferrari and Porsche, there's a beach buggy he rescued from a shoot in Namibia. A hydrogen-powered Toyota out front and a Tesla in London. He updates his iPhone at every opportunity. Owns about five iPads and is about to install Alexa throughout the house. So that he and Sarah can communicate when he's in the workshop.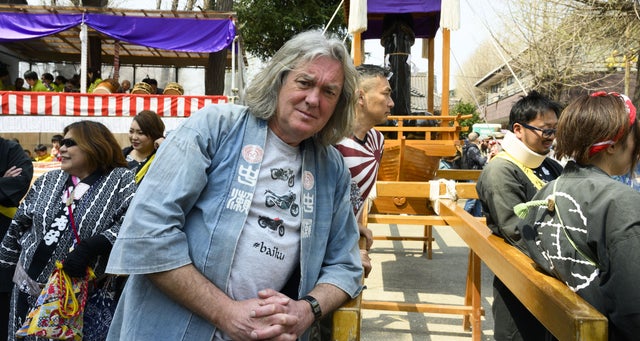 As he is wont to tell Clarkson, he is more modern than his on-screen self-caricature. "I think history is fascinating but I have no desire to go to the past. I don't think the '70s were marvellous — they were terrible," he says.
Even now, as global crises compete to make us gloomy. May clings to a faith in "the basic desire of humanity to survive, get along and have a nice time".
Looking ahead
He's also looking ahead. "I don't know how long I've got left in TV". He adds "I suspect I'm getting a bit decrepit and I have to be man enough to walk away with dignity. That's why I don't want to disintegrate in public."
I suggest there are plenty of older, busy presenters. "Well Attenborough is 150, but he's a serious man and an absolute authority. A lot of what I do is clowning around and there comes a point where you can't do that any more."
As well as TV, May says he'll give up fast cars and flying. He'll learn to paint and play the piano well. And do more woodworking.
He wants to get a lathe he owns out of storage and — eventually — make a harpsichord. He'll reacquaint himself with François Couperin, a French baroque composer he used to play.
"That will probably take me a couple of years," he says. "But I'd love to be able to sit there and play Couperin on a harpsichord that I had made". There'll be a YouTube video for that, too.
'James May: Our Man in Japan' is available to stream now on Amazon Prime.
Click here for more information about "Our Man in Japan".
You can also visit us on Youtube, Facebook, Twiter and Instagram.
This interview was originally published in The Financial Times.