The Grand Tour Jeremy Clarkson Disappoints Fans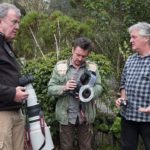 The Grand Tour Trio isn't at this moment about to go recording. But there's plenty of news about the presenters, like Jeremy Clarkson who Disappoints Fans and Richard launching a new show.
But the summer holidays are just over so we think when they´re done answering the fanmail they´ll be ready to go. We keep you posted when The Grand Tour is back on the road.
Richard Hammond.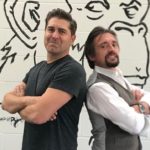 Together with Tory Belleci Richard Hammond will be working on a new six part adventure series for Amazon Prime.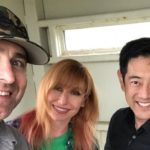 Tory Belleci is known for the Mythbusters show on Discovery Channel where he used to test myths, In this new series, of which we don´t know the title they will be 'shipwrecked' on a desert island, then use their engineering skills and knowledge how to make their environment better.
The series will show the two presenters reusing shipwreck items to build a 'wonderland' including amphibious vehicles and a waterwheel. We don't know when recording is being done but we think it will be after the next filming for The Grand Tour.
Hammond's new project will be made by Chimp Productions which is a production company owned by Clarkson, Hammond, May and Andy Wilman.
Jeremy Clarkson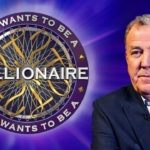 We also found out Jeremy will be doing another season of Who Wants to be a Millionaire.
An application form telling WWTBAM is looking for contestants can be found online. You can fill in this form till 24th October 2019.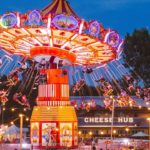 Jeremy is back home and pretty busy getting his crops from his land. He posted some pictures of that on his instagram. He also makes time to go to festivals and he visited the BIG Faestival last weekend he was joined by his kids.
Offcourse he didn´t want to make selfies and pictures with people because he would like to spend his time with his kids,  something every parent wants from time to time.
But one Twitter user didn´t understand that and said three young fans were really disappointed. Jeremy didn´t appear to be bothered and answered "I'm pretty sure
they'll get over it".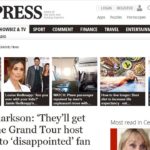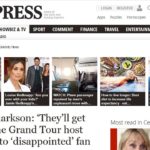 As we expected it the whole thing was blowed up and was the next
day in print in The Express.
James May
The Daily Mail (another newspaper of which we know it can't be trusted) reported that James was forced to slam the brakes  on the rebuild of his, according to the Daily Mail 3.5M pound house. Well if you know that this decision was taken almost half a year
ago, you understand why to take this newspaper not serious.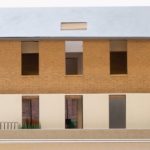 Next to that we have our doubts about the figure of the value of his house. We've seen the contract and excl. VAT it's about half of that amount.
The contract mentioned the works will be completed sept.27 th. plus or minus a few weeks for eventual delays. So we keep our thumbs up for you James hoping you can move in soon.
DriveTribe
As you all probably know the presenters included Andy Wilman started DriveTribe a few years ago. When it was launched it was clearly told the platform was designed on such a way it could be used for other main items like fashion, food and more things people are interested in.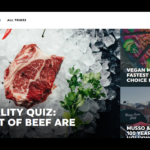 We were pleased to find out DriveTribe has a sisterplatform called Foodtribe where you can find anything about food. Offcourse you can contribute and we hope to hear soon that you can start to have your own tribe.
Sofar FoodTribe is still under constuction, but that doesn´t mean there are any interesting things to find. So check it out at www.FoodTribe.com.
You can also visit us on Facebook, Twiter and Instagram.
https://thegrandtourfans.com/the-grand-tour-season-4-return-date-confirmed/