The episode Seamen was in a lot of countries on Thursday available.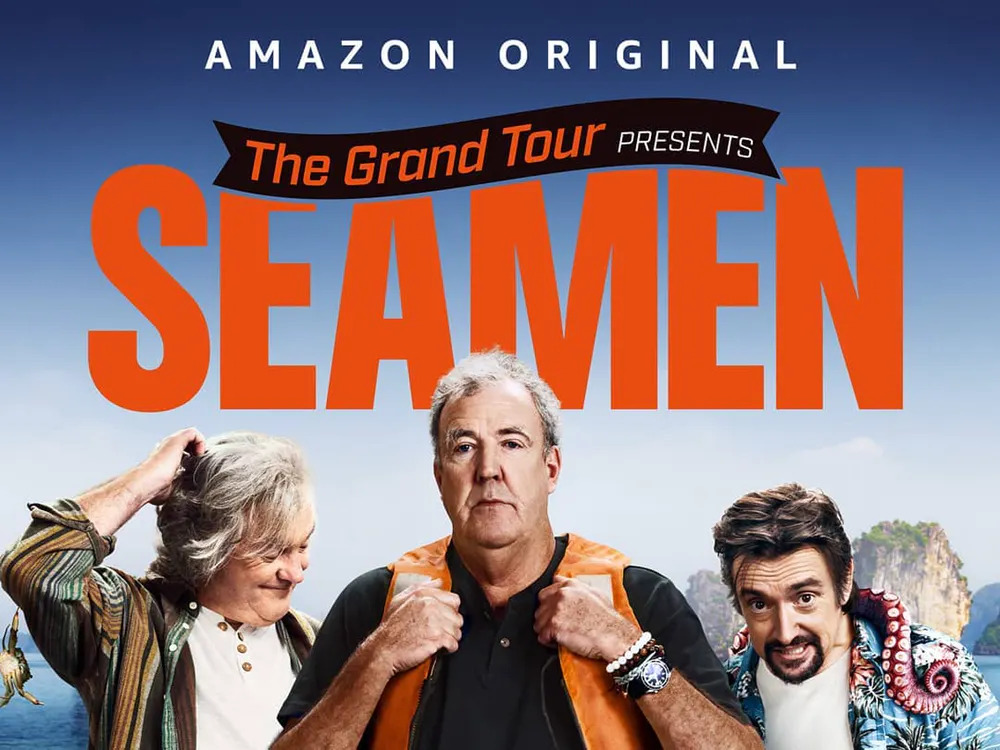 Seamen, the first episode of season 4 of  The Grand Tour came out hours earlier as expected.
The previous seasons of The Grand Tour learned that if an episode is listed it's available at midnight. So we were ready to wait, nailbiting, till the moment was there. I even sat down and watched that old fashioned big screen. On there people were talking about the General Elections in Britain.
I'm not British but I can imagine how people are fed up with politicians who keep on talking about a Brexit, yes or no, but don't make a decision. People want things to be simple and clear. That's why you're a politicians where people vote for, do what they want you to do and tell them you did it, or you'll be doing it within a certain time frame. That's it.
But suddenly I received a message from a friend. "Seamen came Premature". Offcourse I thought he was joking, after all I know he has a new girlfriend. So I texted him back and he made clear he was talking about the long awaited episode of The Grand Tour.
Yes the one titled "The Grand Tour Presents: Seamen" or "The Grand Tour Production of Seamen". Although it was supposed to be available on Friday 13 December it was already here a day earlier around 22:30.
Offcourse I didn't waited a single moment, and I watched the premature released Seamen having their struggles in Cambodia and Vietnam.
Have you seen the episode? Let us know what you think in the comments.
Click here to find more interviews with the trio on this website.
You can also visit us on Facebook, Twiter and Instagram.